Jerash, the Gerasa of Decapolis
Today, this modern village is located east of the archaeological area. With ist square surrounded by its oval pillars, the Cardo with the well-preserved Tetrapylon, the theater, the Artemis Temple and the restored Hippodrome at Hadrian's Gate, Gerasa forms an ensemble of Greco-Roman architecture, which - in its size and variety - has yet to be matched. At the junction of old trade routes, Gerasa was supplied by its own smaller aqueducts and cisterns.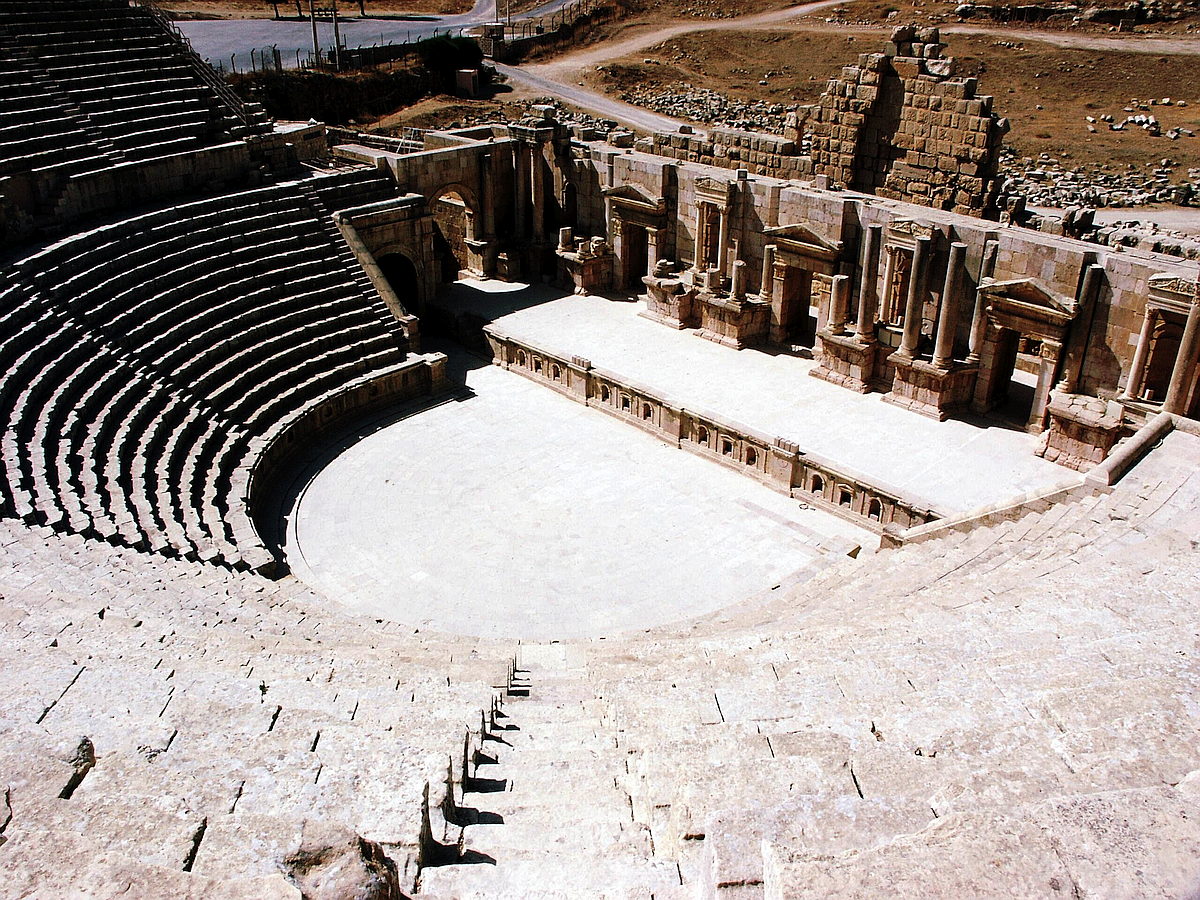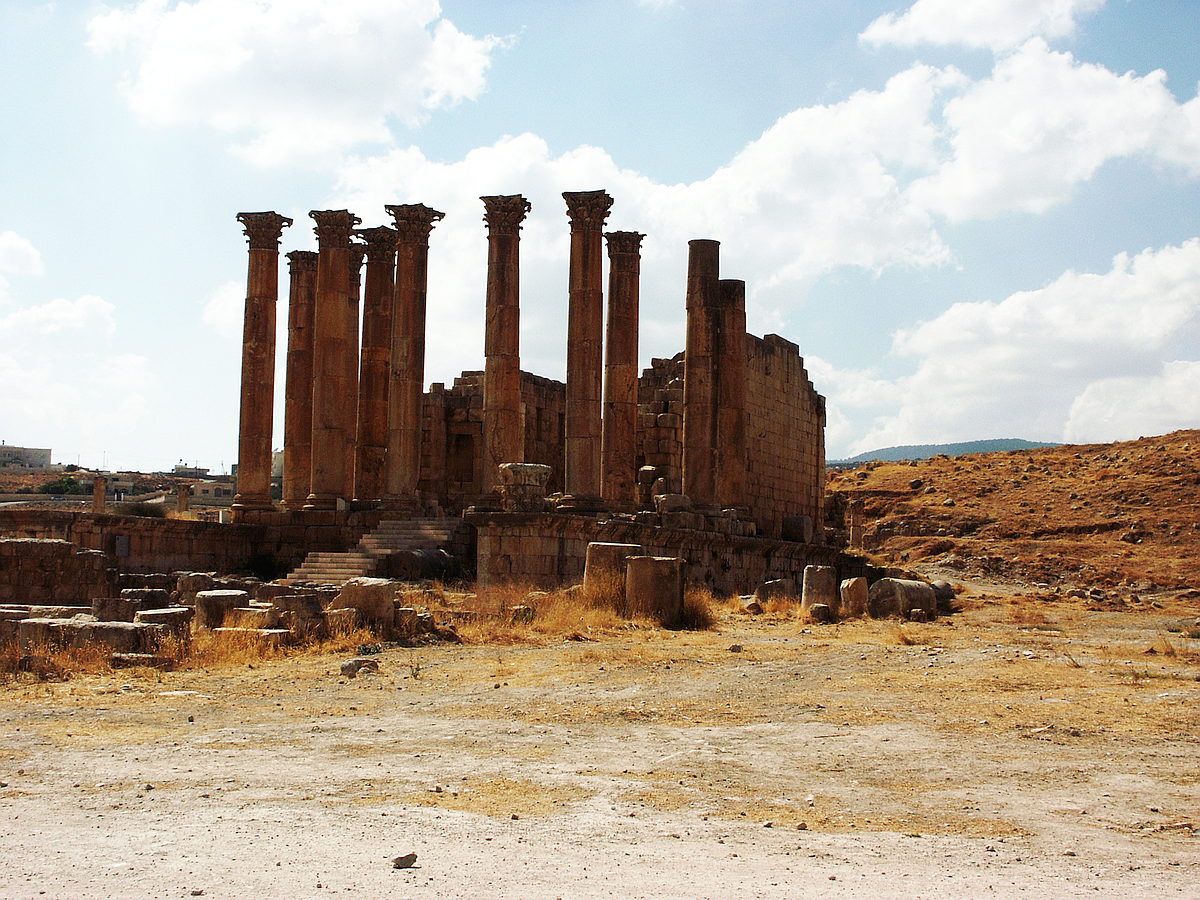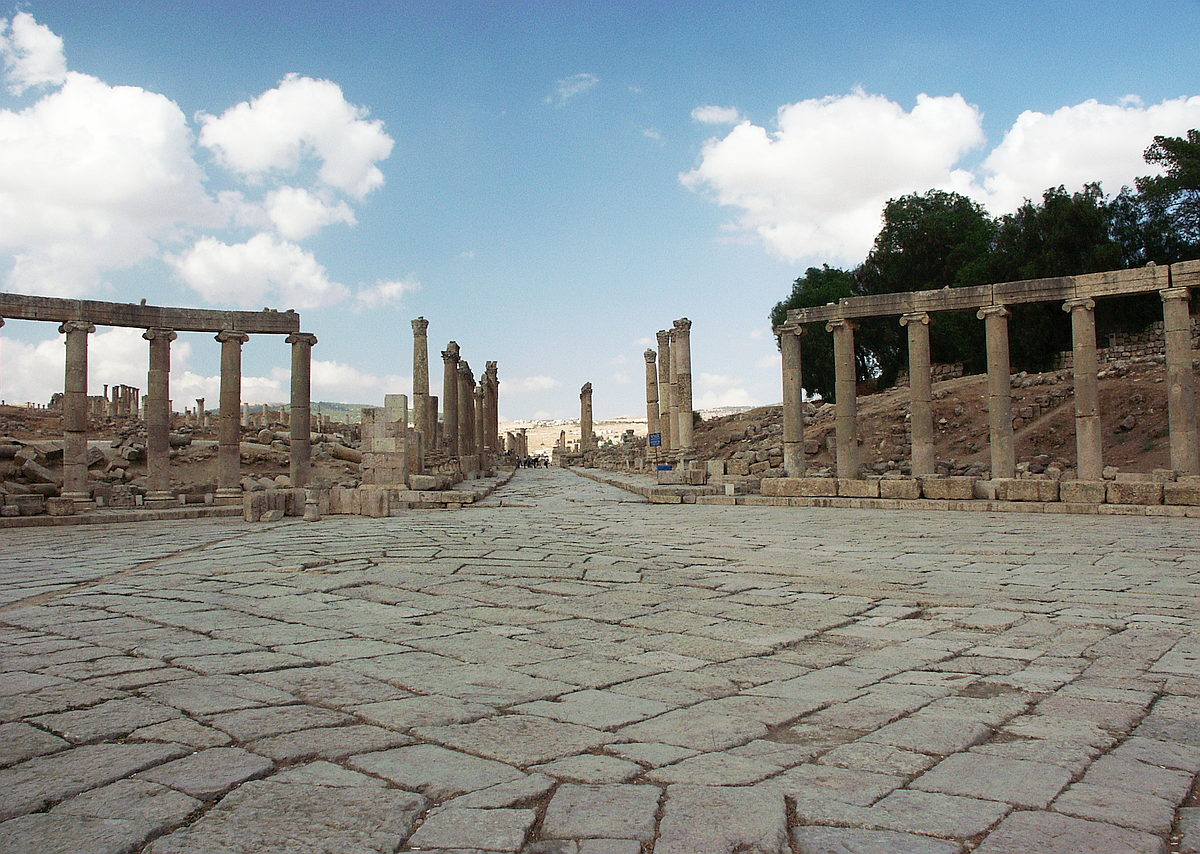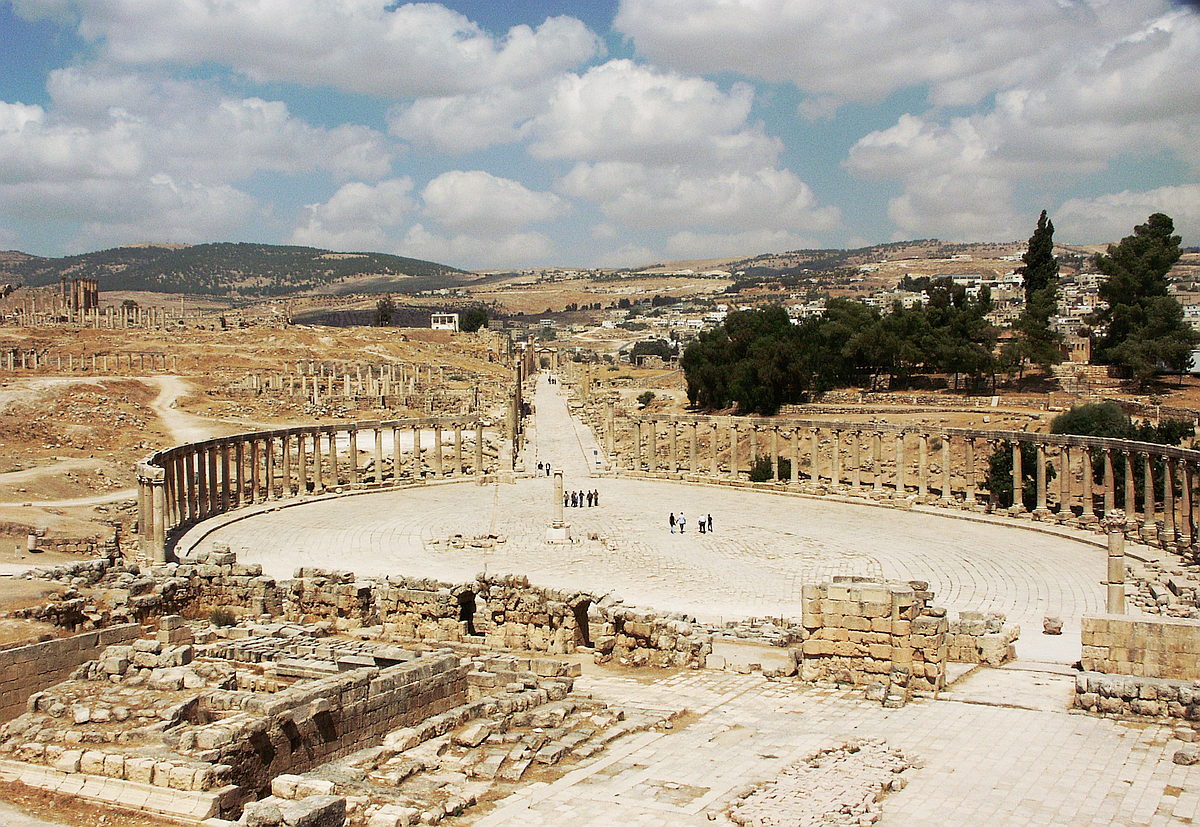 Here you can see the exact geolocation of the city.