U. J. Seetzen first described this bridge in 1805.
Largely intact at that time, nothing of the bridge can be found nowadays. However, the upper and lower incoming and outgoing substructions, which were built without arches, still exist. It is striking and can be repeatedly noted in the course of the aqueduct that the bridge was built right-angled to the course of the river. For this purpose, a twofold change of direction was necessary in order to get the necessary orientation of that course back.
As observed on Wadi Ezra, the bridge probably still existed in parts in the 80s of the 20th century. Here and there, the aqueduct was destroyed in favor of a wastewater route which was installed underground along the riverbank. (There are inspection shafts at regular intervals.)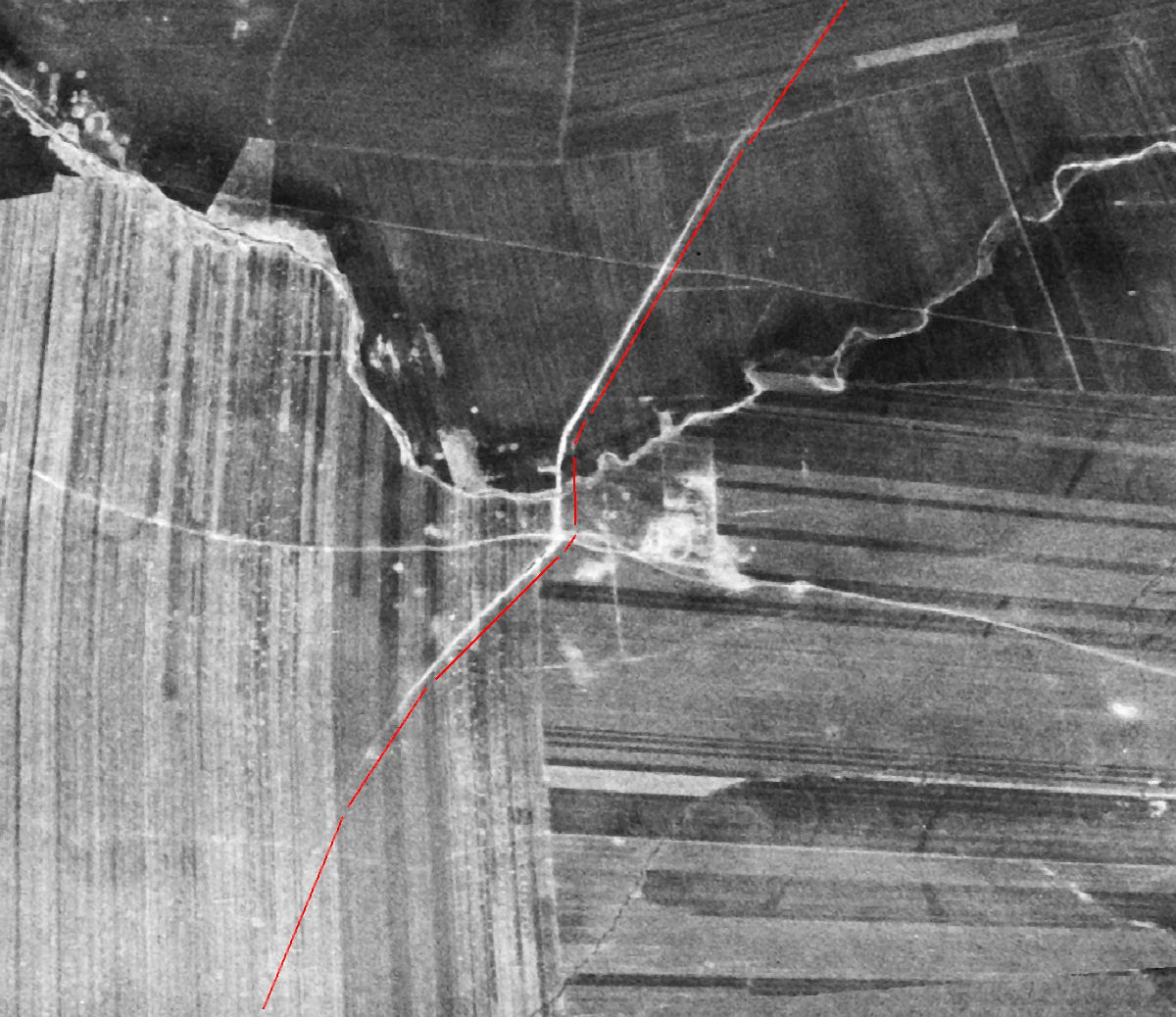 According to the literature, the bridge originally had seven (Wetzstein), at Buckingham over fourteen, arches. Seetzen probably calls 2x7 correctly, which in turn suggests that a middle part was already collapsed at that point. The maximum height above ground was about 7m. The aqueduct bridge with ten arches mentioned by Consul Wetzstein, must have been within a side branch towards Kh. El Ghazale, whose antique name is unfortunately not known.
Once again, it was a bridge corpus made out of two basalt shells with a Opus Cementitium core. The flow width was one cubit, which corresponds in that room to about 53cm.
The height of the aqueduct channel was 548m asl.
The Qanat Fir'aun leads further south. You will get more information about the following section here.
Here you can see the exact geolocation of the bridge.