, was a diocese of the province Arabia and belonged to the archdiocese of Bostra.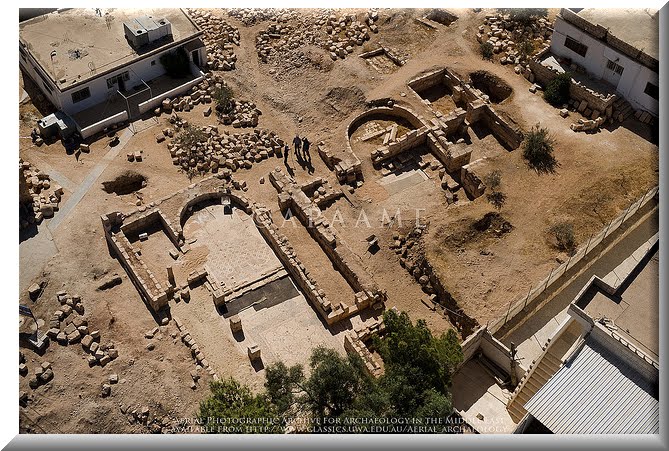 The name already describes an "interposed or lying in between", mostly military place or station.'
Parembole was mainly used in Greek for a fort, Kastra etc. At the same time, a former diocese must clearly have had churches, which should be archaeologically demonstrated as well as the military camps.
In my opinion, there is no place better suited to this ancient diocese and to a Parembole than the present-day Rihab in Jordan between Jerash and Mafrak.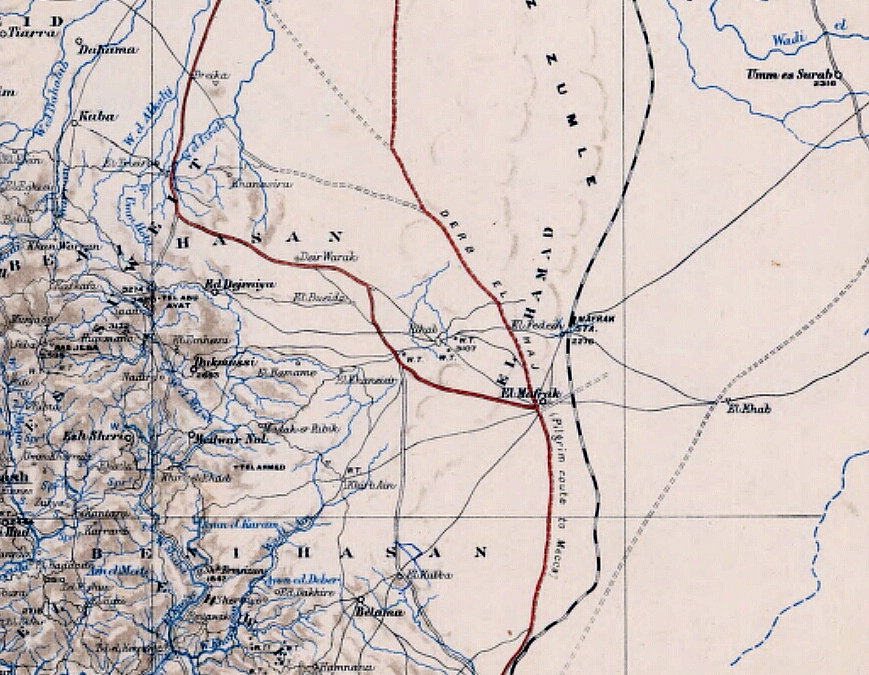 C. Steuernagel emphasizes the importance of Rihab in ancient times. (Adschlun T2 p.100)
So Rihab (spoken Chrab ) is actually an old place of settlement and lies "interposed", between the major path routes of this time. On the one hand, to the east of it, the main street called King- later Pilgrim-Street (Darb el Hadj) runs from north to south. To the south runs, coming from the west of Jerash and the Wadi ez Zerka, an ancient Roman road to Bosra towards east. To the west, an old north-northwest major road runs towards Pella and the northern Jordan Valley.
Rihab consisted of 3 relatively close forts, located on a hilltop. From this strategically important place one was able to overlook all caravans or troop movements.
According to today's archaeological findings, at least 8 churches were built up to the 7th century in Rihab. Numerous inscriptions and artistical mosaics prove a rich Christian tradition in this place, especially during Byzantine times.
The connection between Parembole in Arabia and the present-day Rihab presented here, seems to be very plausible after my historical-topographical research and I would be pleased if I could initiate a constructive discussion towards this direction.
Here you can see the exact geolocation of the place.