, or Kirjat Anab, a further Bet Rehob, the Dia on Damascius´ "Life of Isidore"
Many identifications were proposed for Tell esh Shehab, but none of them could definitely prove. The current name comes from a important and known family in the region and does not help here.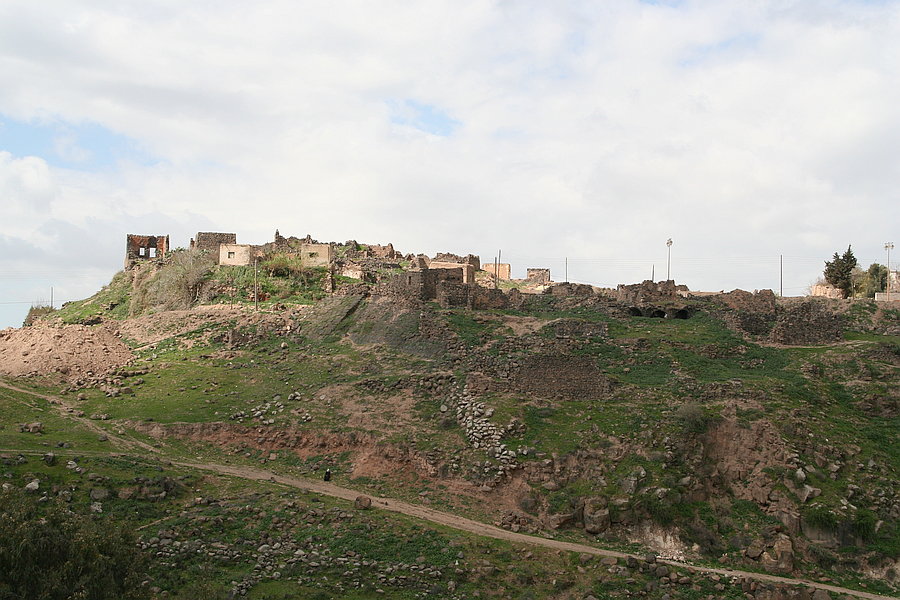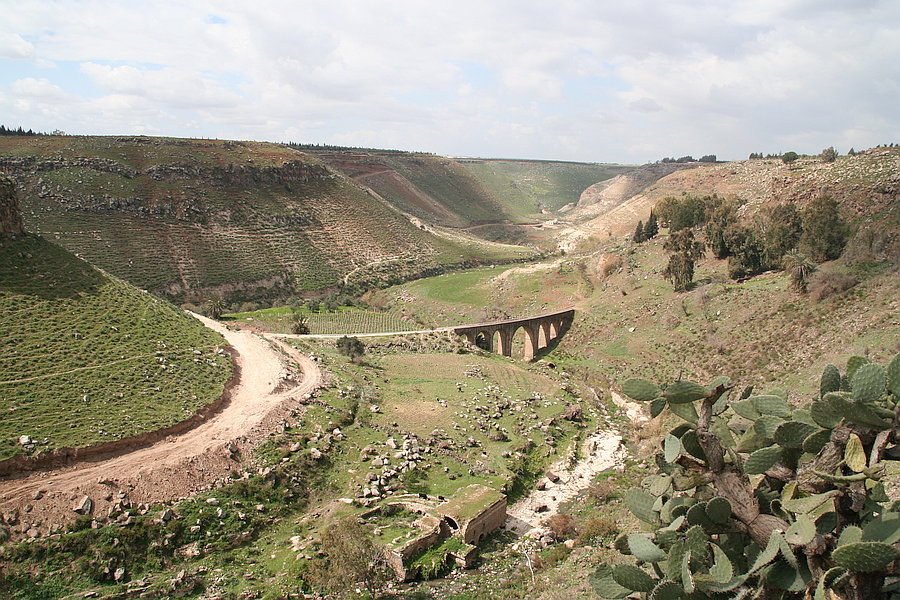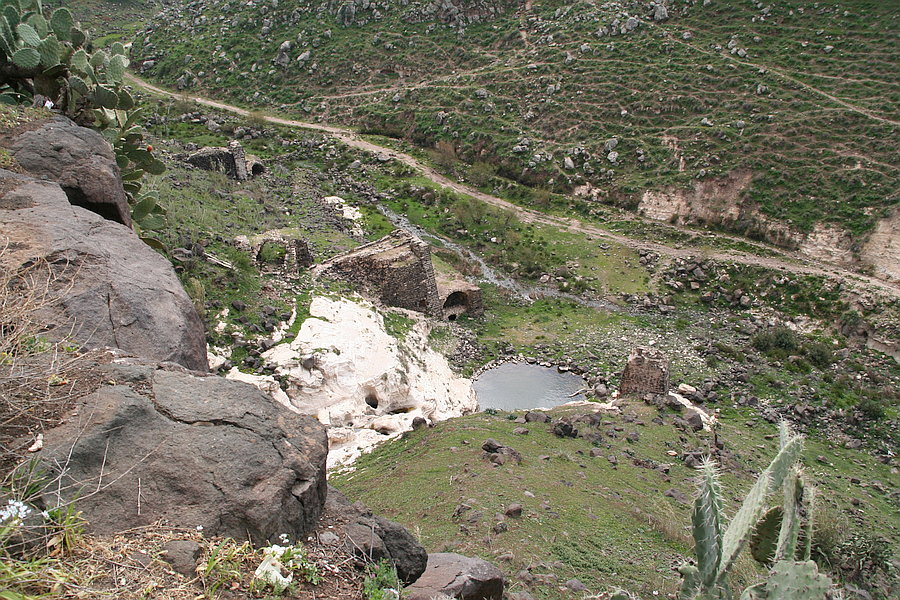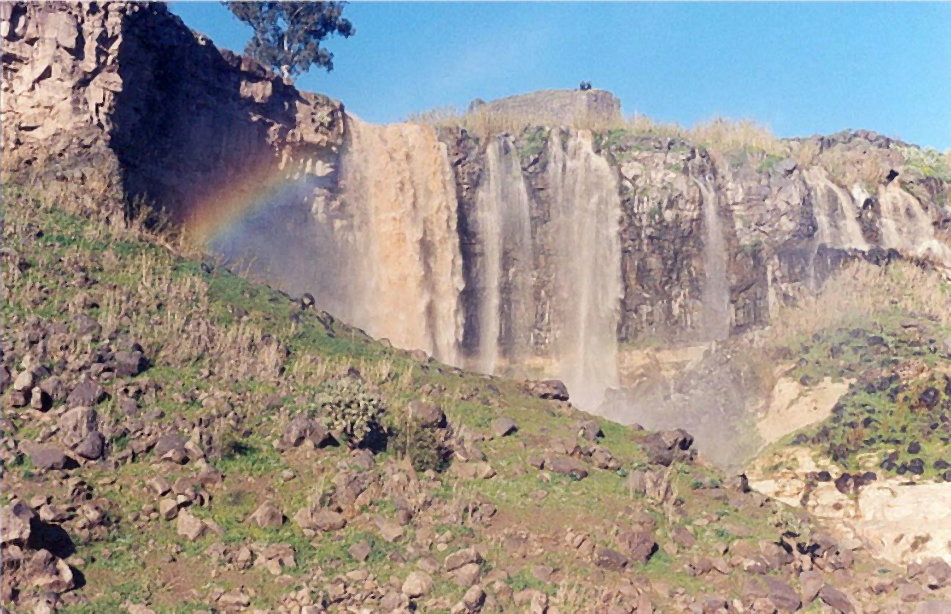 With its glacis and extraordinary location, the place itself shows that its history goes back far into the past. So in 1901 the rest of a fame stele of Seti 1 could be found here among residents. However, this representation, which can be dated in front of the stele "Sachret Aijub", is almost identical in appearance to this one.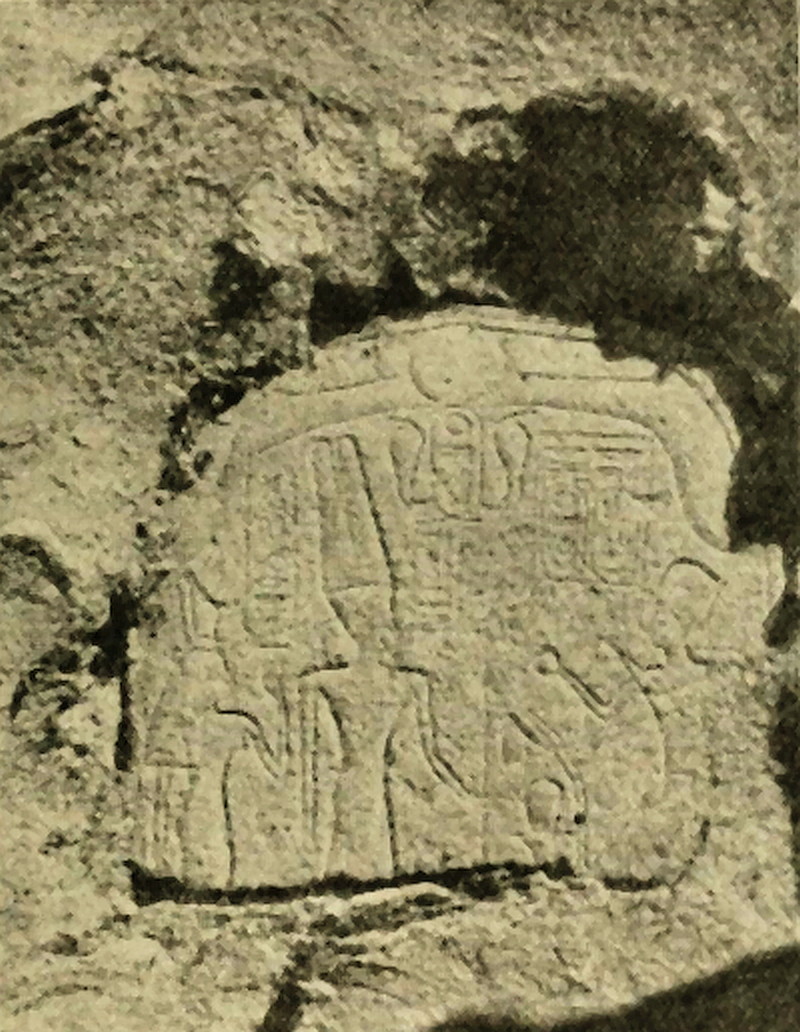 On three sides, Tell esh Shehab is surrounded by steep slopes and thus almost perfectly protected. Looking down into the upper valley of the Jarmukvalley, 15 years ago a "huge" Syrian government center has been started to be built but due to the civil war, these construction measures are not completed; but about 2/3 of the rocky spurs are forever eroded down up to the fundamental rock layer and sealed with concrete.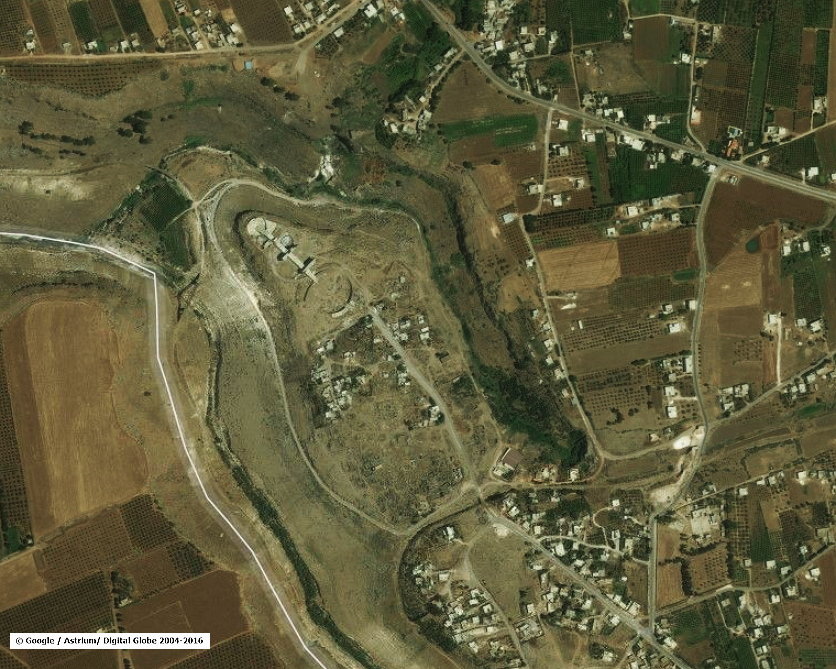 Famous was the Tell esh Shehab for the incoming water channels and the Wadi el Baddje with its smaller waterfalls, as well as for the mills and the distinctive stilling basin of the large waterfall which had been formed over millennia.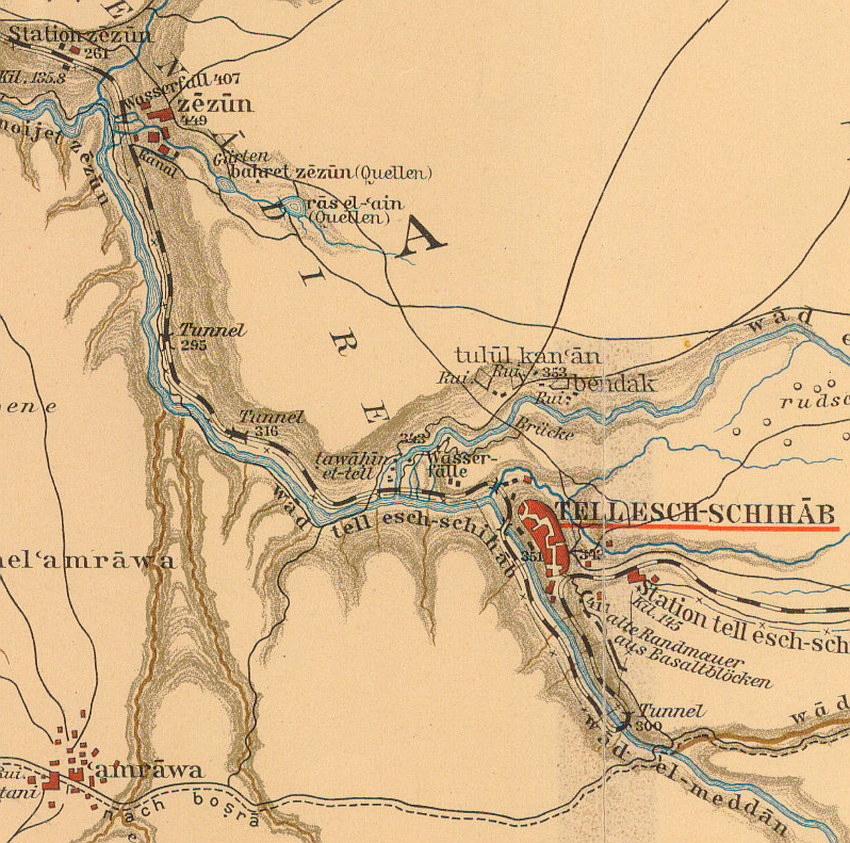 Map detail from the DPV Map B3